Applications
Today, the environment legislation becomes more and more strict, thus the manufacturer of motorcycle exhaust system keep on searching for high temperature, heat and acoustic insulation materials for new design, LFJ's materials and products are designed to improve the performance of the exhaust system for not only lifetime, eliminating noise, but also to reveal good tone or sound to enhance the vehicle, especially for ATV and Racing motorcycle.
Also heat insulation materials and products are required for heat shield protection for muffler, body and engine parts. Furthermore, sealing and damping products are necessary for exhaust system and muffler 0f Motorcycle, ATV & Racing Motorcycle.
---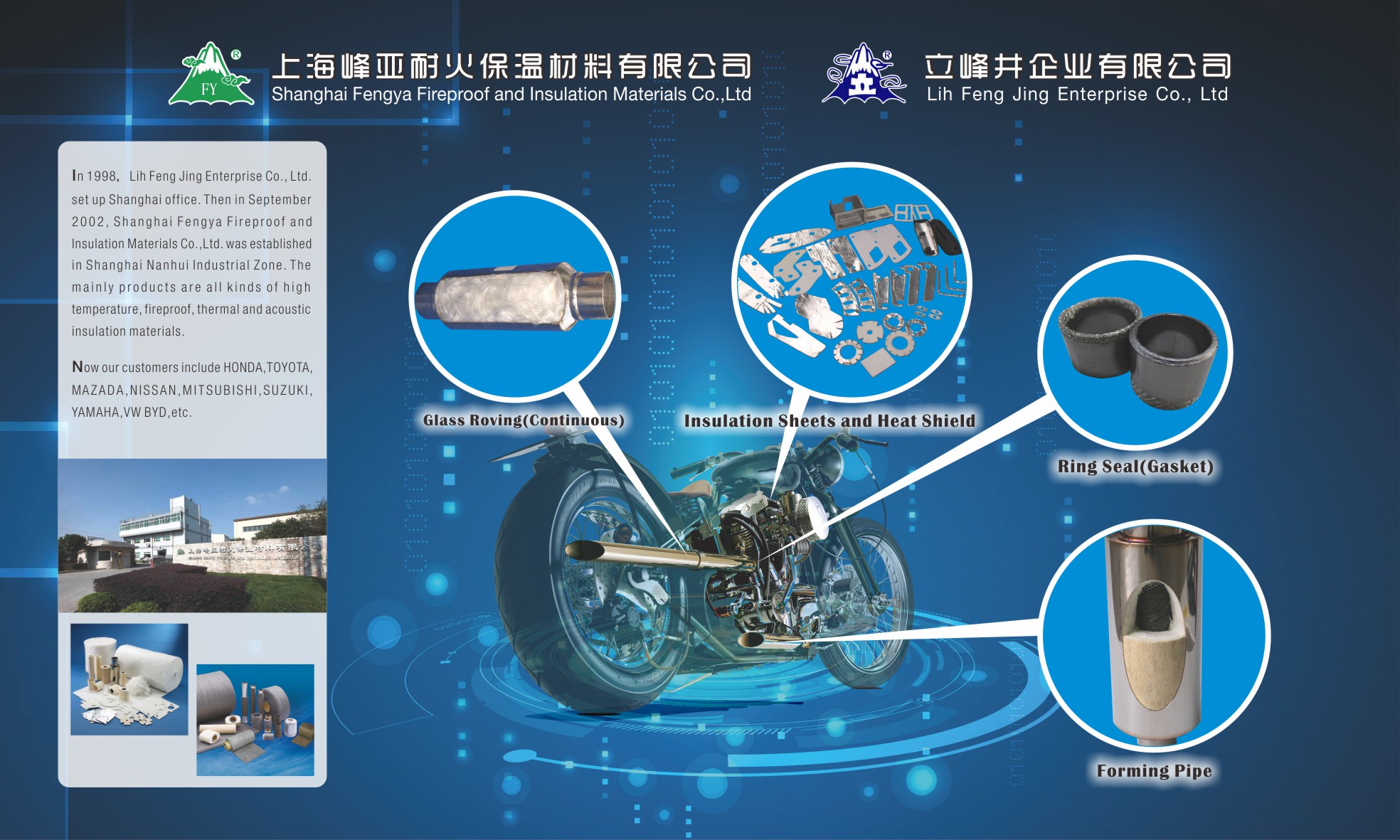 ---
1. Exhaust system and muffler insulation
1-1. Thermal insulation for exhaust system and muffler silencer
→ Fiberglass roving and products
1-2. Sound absorption for exhaust system and muffler silencer
→ Stainless steel wool and products
→ Texturized yarn/bulk yarn and needle mat
2. Heat shield protection for muffler and body
2-1. Heat shield protection for rear muffler
→ High performance needled mat/felt
2-2. Heat insulation protection for body and engine part
→ High performance needled mat/felt
2-3. The above products laminated with aluminum foil as well as self-adhesive foils or fabrics are on request.
3. Sealing and damping for exhaust system and muffler
---
Professional insulation materials manufacturer and provider
Feel free to contact with us if you have furthur questions or information.
We have strong RD team and prfessional sales team to be at the service.
Being a professional Insulation and thermal composite materials manufacturer not only knows your demand and we could give a best solution for each customer.
The composite materials are complex for its properity, to make sure your needs, welcome to contact with us directly.
Contact Us : Please fill in all * fields below or view our contact information here.