High performance needled mat / felt
LIH FENG JIING 's fiberglass needle mat is a mechanically bonded glass fiber insulation blanket of uniform density.
It is manufactured from a well-controlled assortment of long textile glass fibers to ensure uniform mechanical bonding with no additional binders.
The resulting product has excellent insulation efficiency for extended exposure at high temperatures. Also good for sound insulation and filtration applications.
---
WHAT IS GRP?
Glass-reinforced plastic (GRP) is a composite material or fiber-reinforced plastic made of a plastic reinforced by fine glass fibers. Like graphite-reinforced plastic, the composite material is commonly referred to as fiberglass.

The glass can be in the form of a chopped strand mat (CSM) or a woven fabric.

As with many other composite materials (such as reinforced concrete), the two materials act together, each overcoming the deficits of the other. Whereas the plastic resins are strong in compressive loading and relatively weak in tensile strength, the glass fibers are very strong in tension but tend not to resist compression.

By combining the two materials, GRP becomes a material that resists both compressive and tensile forces well.

The two materials may be used uniformly or the glass may be specifically placed in those portions of the structure that will experience tensile loads.
Glass fiber (or glass fibre) is a material consisting of numerous extremely fine fibers of glass.

Glass fiber when used as a thermal insulating material is specially manufactured with a bonding agent to trap many small air cells, resulting in the characteristically air-filled low-density "glass wool" family of products.

Glass fiber has roughly comparable mechanical properties to other fibers such as polymers and carbon fiber.

Glass fibers are therefore used as a reinforcing agent for many polymer products; to form a very strong and relatively lightweight fiber-reinforced polymer (FRP) composite material called glass-reinforced plastic (GRP), also popularly known as "fiberglass".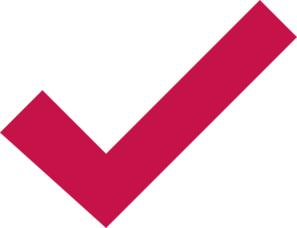 Glass Fiber Chemical Compositions Chemical composition variation within a glass type is from differences in the available glass batch raw materials, or in the melting and forming processes, or from different environmental constraints at the manufacturing site.
These compositional fluctuations do not significantly alter the physical or chemical properties of the glass type.
Very tight control is maintained within a given production facility to achieve consistency in the glass composition for production capability and efficiency.
Stitch chopped strand mat is a fabric made by chopping continuous strands into chopped strands of certain length and stitching together the chopped strands. It is compatible with polyester, vinyl ester, phenolic and epoxy resins. This product is widely used in pultrusion, hand lay-up and RTM processes.
The typical end-use applications include FRP boat hulls, laminates, structural shapes and the inner lining of pipes.
Product Features
Polyester thread instead of binders is used for selvedge binding.

The product has good moldability, good drapability, easy operation, excellent rollout characteristics and effective reinforcement.

It also features good wet-out in resins and high productivity.
Note
The thickness, width, bulk density and length can be specified by customers.

For more specification information, please contact us directly.
High performance needled mat / felt - High performance needled mat/felt | Taiwan-Based Knitted Wire Mesh, Fiberglass Needled Mat & Stainless Steel Wool Manufacturer | Lih Feng Jiing Enterprise Co., Ltd.
Located in Taiwan, China since 1975, LFJ has been a stainless steel thermal and acoustic insulation products manufacturer that is specialized in the production of High performance needled mat / felt, High-Temperature Fiberglass Needle Mat, Lightweight PP+GF Composite Sheet/Felt, Stainless Steel/Wool/Felt, Bulked Fiberglass Roving used for the fireproof material industry.
ISO9001-2000 and IATF 16949 certified, LFJ's refined high-temperature resistance and sounds absorption product is certified to meet international standards. Along with high-temp fiberglass needle mat,, there are stainless steel wool, e-glass and PP, knitted wire mesh, glass roving, etc. Especially in autos and motorcycles, our Fiberglass Needle Mat and Stainless Steel Wool are always in the lead, not only in quality, price or technical service, we pursuing customers' satisfactory, and get the recognition and support from our customers.
LFJ has been providing high-quality products, both with advanced technology and 47 years of experience, LFJ ensures each customer's demands are met..