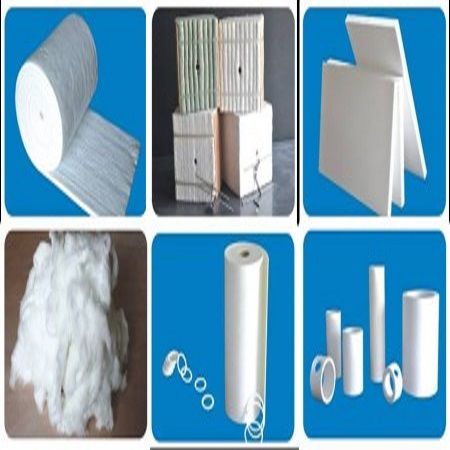 Ceramic Fiber Products
Ceramic fiber made of various thermal insulation products
---
Ceramic Fiber Products - Taiwan_Based Knitted Wire Mesh, Fiberglass Needled Mat & Stainless Steel Wool Manufacturer | Lih Feng Jiing Enterprise Co., Ltd.
Located in Taiwan, China since 1975, LFJ is a thermal and acoustic insulation products manufacturer that is specialized in the production of Ceramic Fiber Products, High-Temperature Fiberglass Needle Mat, Lightweight PP+GF Composite Sheet/Felt, Stainless Steel/Wool/Felt, Bulked Fiberglass Roving used for the fireproof material industry.
ISO9001-2000 and IATF 16949 certified, LFJ's refined high-temperature resistance and sounds absorption product is certified to meet international standards. Along with high-temp fiberglass needle mat,, there are stainless steel wool, e-glass and PP, knitted wire mesh, glass roving, etc.
LFJ has been providing high-quality products, both with advanced technology and 47 years of experience, LFJ ensures each customer's demands are met..
View our quality products
Knitted Wire Mesh
,
Fiberglass Needled Mat
,
Stainless Steel Wool
,
Glass Roving
,
Insulating Brick
,
Insulating Board
,
Glass Fiber Textile
,
Ceramic Fiber
,
Needled Mat
,
Texturized Yarn
,
Roving Mat
and feel free to
Contact Us
.